Delaroche is a small kennel situated in the Adelaide Hills on 2 acres, breeding these charming and entertaining little Vikings and campaigning  them throughout Australia has been our privilege and a true pleasure and we're forever grateful to our wonderful friends Terje and Kathrine Lindstrom in Norway for our start in this incredible breed.
So grab a coffee and browse our site and if you have any questions at all, don't hesitate to contact us.
Best regards Caroline & Andrew
​
Our Story
Where we've come from.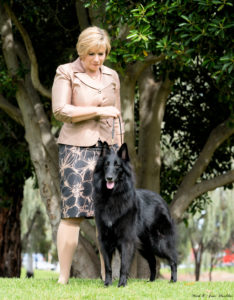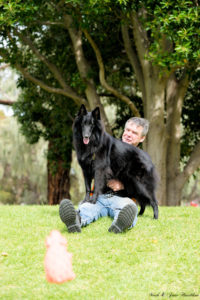 We've been breeding Belgian Shepherd Groendendael (black long coat), since 1994 Andrew breeding under the Murrybel prefix, and I registered and started breeding under the Delaroche prefix in 2000. In 2007 Andrew and I started breeding the Belgians together under this prefix. Then in 2011 a friend had the good fortune to go to the World Dog Show in Paris and met a couple there with beautiful smaller dogs with wheaten double coats, tightly curled tails and pricked ears. She came home and showed me photos and the couples website. Lets just lets say, I was fascinated, after researching and reading whatever I could get my hands on about this breed (Norwegian Buhunds) I was smitten. We arranged through a mutual acquaintance, to import Erik – Kimura's Viking in 2015 and he arrived in Australia March of 2016. We enjoyed him so much that in early 2017 in partnership we imported Norwegian Champion Rennendael's Brynhild Skjoldmoy. I travelled to France to collect Brynhild and from there she  and I travelled onto Norway to a dog show where we competed for the last certificate she required for her Norwegian Champion title (a dream come true), before she took off again for Australia, Where Andrew and I were there to meet her when she was released from quarantine. Brynhild solidified our love for this absolutely wonderful breed, and so our dedication to this remarkable breed has begun.